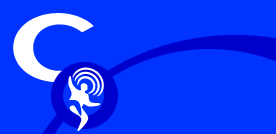 n o r d h e i m t r a n s f o r m e d


s u p e r s i l e n t


a l o g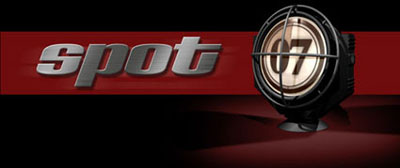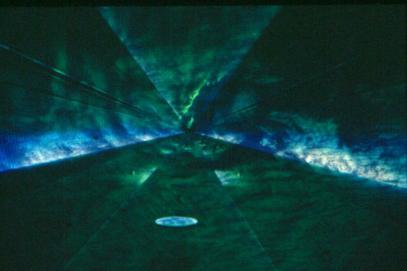 l a i k a
Laika, an audio/visual installation by Geir Jenssen at Tromsø Kunstforening, 1. December 2000 - 7. January 2001.





After the huge success of last year's LPC - Open Air Field festival, we now present the second event. Again we can look forward to the
nice surroundings of the Probostske Lakes and of course excellent music presented by top international and local artists. This year we
hope to welcome 15.000 visitors and to break last year's record of 10.000. There will be 6 stages on the Airfield, which will be
assembled according to particular musical styles - techno, trance, house, breakbeat, jungle, hip hop, dub, downbeat chill out. Four of
the stages will be inside the circus tents and the other two will be the main open air stages. A sophisticated laser show and computer
animations will also provide an important aspect of the visual entertainment at the festival. On the grassy Airfield you will find food
stalls, merchandising, hair studio, attractions (3-D Simulator and more), a place for parking and camping etc. Also swimming at the
lakes nearby will be a feature and you can expect an afterparty next day on the beach near the lakes.
BIOSPHERE (N) THE ORB live (UK) Laurent GARNIER (FR) SYSTEM 7 live (UK) Derrick MAY (USA) GET F**KED live (UK) Dave ANGEL (UK)
CIRCULATION live (UK) Colin DALE (UK) BENT live (UK) Umek (SLO) Leandro GAMEZ (SP) Chris COCO (UK) Danny Howells (UK)
Adam FREELAND (UK) Lee Burridge (UK) Duncan FORBES (UK) PRESSURE DROP DJs (UK) Richard Dorfmeister (AT)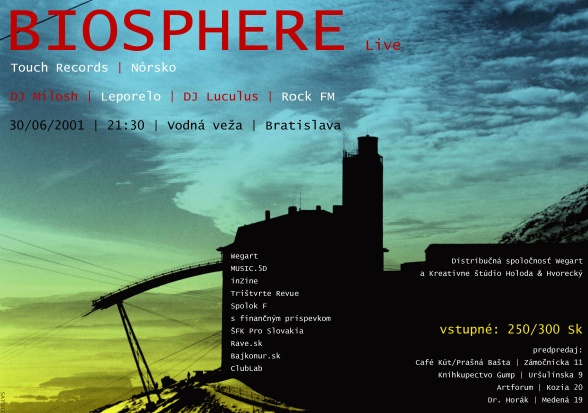 This year the Museum of Contemporary Art of Serralves, in Porto, is holding, throughout the year, a group of exhibitions gathered under the common theme "In, On, Around Landscape", including shows by artists such as Dan Graham, Julia Ventura, Lothar Baumgarten, Claes Oldenburg, Roni Horn, Fischli and Weiss, Ângelo de Sousa, Tacita Dean, Robert Smithson/ Bernt & Hilla Becher, Richard Long, Eberhard Havekost, Hamish Fulton as well as projects for the gardens of the Serralves Foundation by Richard Serra, Maria Nordman and Francisco Tropa, amongst others. These exhibitions explore "Landscape" not only understood as exteriority, but also as inner construction of the individuality of the artist and primordial element for its relation with the world.
In parallel and complement to these exhibitions, the Foundation is programming cinema screenings and music concerts. The musical program is called "The Machine for the Entangling of Landscapes". The challenge would be to reflect on the "landscape" as confrontation with the exteriority as well as revelation of an inner space, a mental place reconstructed through the intimate echoes resulting from the outside world.
This program also includes the participation of the musicians Francisco Lopez, Rafael Toral, Kaffe Matthews, Sainkho Namchylak and Pauline Oliveros, with performances throughout 2001.