Biosphere in Berlin, Germany
CLUB TRANSMEDIALE 05
04. – 12. February 2005
Maria am Ostbahnhof, Berlin
6. February: Supersilent + Biosphere
more info


Biosphere in Pisa, Italy

Sala piccola de LaCittadelTeatro
Venerdì 18 febbraio
Ore 22:00
more info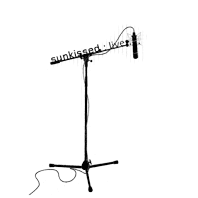 Sunkissed Live presents Fresh Air
'Celebrating a hundred years of free air'.
The Centenary of Norway's Independence.
Thursday 3rd March at Fabric in London

Sunkissed Live reclocates to London for a one off bamboozle to celebrate a hundred years of Norwegian independence. Or more potently the explosion of Norwegian underground music in the last decade and some. Taking over all three rooms at the world renowned club Fabric with 30 acts covering jazz, electronica jazz and house it will be one of the biggest gatherings of Norwegian acts outside Norway ever.
As in previous years Sunkissed Live will be recorded for Paul Thomas' One World show on BBC Radio 1. Though expect some of the artists to pop up other places on the station too.
For more info, about the event and where to get tickets, go to the information page.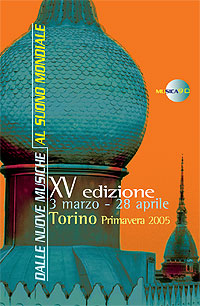 Biosphere in Torino, Italy

Teatro Juvarra – Café Procope
Martedì 8 marzo, ore 22.15
more info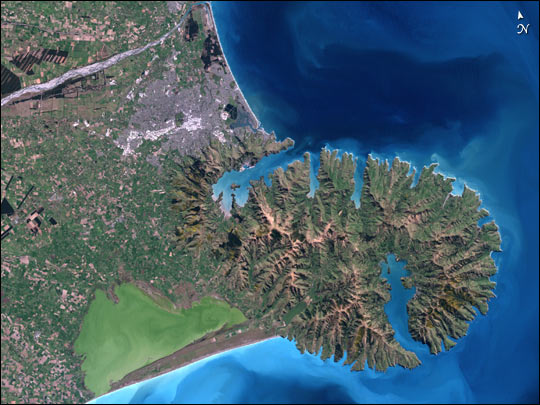 Biosphere in Christchurch, New Zealand

Thursday 17. March 2005

Creation Arts Space,
105 Worcester Street
http://creationnz.com/

Biosphere in Wellington, New Zealand
Mayhem Music in association with the Music Information Center (Norway) presents
BIOSPHERE IN WELLINGTON FRIDAY 18 AND SATURDAY 19 MARCH 2005
As part of his southern hemisphere tour, Norwegian sound artist Geir Jenssen (Biosphere), joins Wellington´s While You Were Sleeping electronic music collective for two nights of eclectic electronic entertainment at the Adam Concert Room, Victoria University.
Friday night sees Biosphere headline with support from local artist Andrew Thomas. This concert will feature original material from Biosphere´s repertoire spanning some 14 years from his early releases on R&S Records through to more recent material on Touch Records UK.
Wellington´s own Andrew Thomas, recently signed to Kompakt (Koeln, Germany), will provide the natural support to Biosphere with his equally beautiful ambient explorations.
Saturday night Wellington´s While You Were Sleeping electronic music collective presents the Catchpool Found Sound Project. Utilising environmental field recordings, from native bird song to wind in the trees, Victoria University electro-acoustic students captured the sounds of Wellington´s Catchpool Valley recreation area. These recordings have been passed onto a myriad of electronic musician composers who in turn have used these sounds to create an eclectic mix of musical offerings composed entirely from these sound recordings. Biosphere will headline this event with his translation of these field recordings.
Tickets to each event are $20 (plus booking fee) available from Real Groovy. Door sales on the evening of performance are $25. Doors open at 9.00pm on Friday, 8.00pm on Saturday.
Promotion Contact: Peter May, Mayhem Music (While you were Sleeping), PO Box 9710, Wellington
E-mail: Mayhem1@paradise.net.nz, Phone 04 938 7524 mobile 021 663 027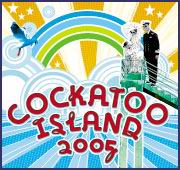 Biosphere in Sydney, Australia

Sunday 27. March 2005

Cockatoo Island Festival, Sydney harbour
more info

Biosphere on Arte
Don. 07. April 2005 um 23.15 Uhr
Biosphere
Von Brasilien nach Norwegen – vom Lärm der Favelas zur Ruhe der Natur. Biosphere wohnt jenseits des Polarkreises, weit entfernt vom urbanen Zentrum Oslo. Die endlose Weite der norwegischen Landschaft, das hört man Biospheres Musik an. Visuelle Begleitung beim Konzert: Bilder des Künstlers Egbert Mittelstädt, die perfekt mit Biospheres Klängen zusammenspielen. Biospheres Musik ist Soundtrack zur Umgebung und nicht ihr Spiegelbild:

Biosphere: "Möglicherweise bin ich von der Landschaft mehr unbewusst beeinflusst. Ich möchte kein Bild malen, das die Landschaft beschreibt, es ist eher abstrakt. Ich denke, es reicht einfach dort zu leben, denn als ich in Brüssel wohnte war ich von Hip Hop und frühen Elektroniksachen beeinflusst, einfach weil ich in dieser Stadt war. Ich glaube, es ist sehr wichtig, wo du lebst. "

Doch Biospheres atmosphärische Klänge lassen auch den Puls der Großstadt langsamer schlagen.

http://www.randomsystem.org

Biosphere´s Microgravity featured on Pet Shop Boys compilation
http://www.nme.com/news/111879.htm
PET SHOP BOYS are to release their own 'BACK TO MINE' compilation on April 25.
The release also marks the first double CD edition of the series, which has seen past compilers such as, Underworld, Death In Vegas and Tricky.
The two discs will feature one compiled by Chris Lowe, who describes his choices as "songs about love, friendship, sex, religion, hope and despair" and one by Neil Tennant whose tracks form "a sequence of music for late-night listening".
Pet Shop Boys' 'Back To Mine' tracklisting runs:
CD1 (Chris Lowe)
* 1. Savage – 'Don't Cry Tonight'
* 2. Mr Flagio - 'Take A Chance'
* 3. Klein and MBO - 'Dirty Talk'
* 4. The Flirts - 'Passion'
* 5. Matia Bazaar - 'Ti Sento'
* 6. Justice vs. Simian - 'Never Be Alone'
* 7. Queen - 'The Show Must Go On'
* 8. Celestial Choir - 'Stand On The Word'
* 9. Carl Bean - 'I Was Born This Way'
* 10. Dusty Springfield – 'I'd Rather Leave While I'm In Love'
CD2 (Neil Tennant)
* 1. Fairmont – 'Traum'
* 2. Harold Budd/Ruben Garcia/Daniel Lentz – 'Pulse, Pause, Repeat'
* 3. Biosphere – 'Microgravity'
* 4. Vladmir Martynov – 'Come in! 2'
* 5. Vladmimir Cosma – 'Promenade Sentimentale (From Diva)'
* 6. Etienne Daho – 'La Baie'
* 7. Vessel – 'Tiny'
* 8. Craig Armstrong – 'Laura's Theme'
* 9. Dettinger – 'One, Two, Three, No Gravity'
* 10. Dusty Springfield – 'Goin' Back'
* 11. Hans Joachim Roedelius – 'Lunz'
* 12. Edward Elgar – 'Sospiri'
* 13. jz-arkh – 'DDRhodes'
* 14. Video Kid – 'Video Kid'
* 15. Lobe – 'Movement'
* 16. John Surman – 'At Dusk'
* 17. Greig – 'Melodie `Melody' (op 47/3)'

Biosphere to the 2005 MUTEK festival in Montreal, Canada


"Biosphere, in collaboration with German videoartist Egbert Mittelstädt, are among the artists featured in the 2005 MUTEK Festival in Montreal, 1-5 June, 2005. For its 6th edition, taking place in Montreal from June 1-5, the MUTEK festival brings together the visionaries and leaders involved with the most current forms of audio visual digital creation. More than a hundred artists from 15 different countries will participate in this year's festival. The programme includes performances, conferences and workshops. For more information. click on the link to the right."

Biosphere will perform at Ex-Centris, 3536 Saint-Laurent, Salle Cassavetes on 1 June, 2005 at 8 p.m. Tickets are 20 $ (presale before may 20th) $25 + tx & s.c.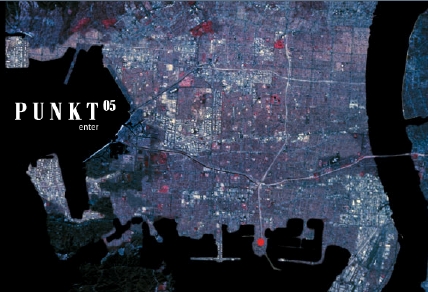 Biosphere in Kristinansand, Norway
plus Matke, Audun Kleive & Kim Ofstad, Arve Henriksen and Jon Hassell
Agder Teater, Friday 24. June 2005
more info

Biosphere in Stavanger, Norway
Tou Scene, Saturday 25. June 2005

more info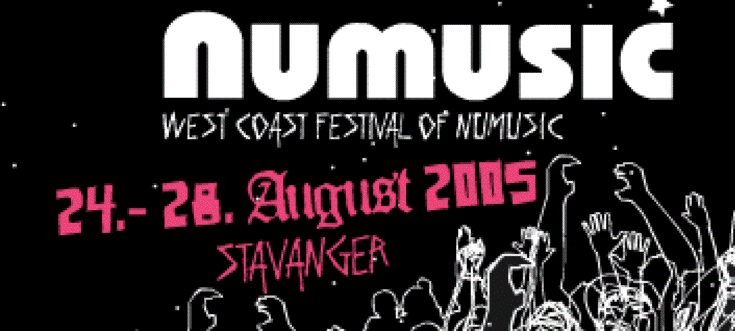 Biosphere in Stavanger Domkirke, Norway
Wednesday 24. August 2005, 22:00
more info: http://www.numusic.no


What kind of art work costs £1m to make, involves a two-mile hike - and becomes invisible in the mist?
More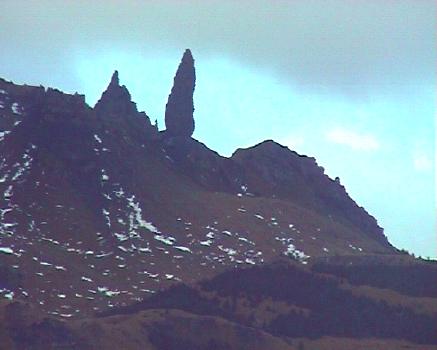 Biosphere sound installation at The Storr, Scotland
1. August - 17. September 2005

nva presents THE STORR at Trotternish, Isle of Skye from August 1st - September 17th 2005 with pick up points at Portree and Staffin, tickets £25 (concessions apply).
Every night at midnight, nva, Scotland's acclaimed environmental arts company and creators of The Path the legendary millennium event in Glen Lyon, will be taking an audience of around 200 on an extraordinary journey through the wild northern landforms of the Isle of Skye, to walk up to the iconic Old Man of Storr and the high cliffs above Coire Faion.

Enigmatic installations will illuminate the massed pinnacles and buttresses, tracing the longest single landslip in the UK, while powerful soundscapes drift down from the ridges above.
Equipped with headlamps, guides and walking sticks, the audience takes a three and half kilometre, at times strenuous, walk which will take up to two hours to complete. They will witness one of Europe's most dramatic and inspiring landscapes at night, whilst nva create an immense landscape work, lowing among the unique geological features. A specially developed new 'Hansel and Gretel' reflective light network will create a path through the beautifully lit rock formations. Contemporary sounds from the Norwegian composer Geir Jenssen, based in Tromso, and the voice of Skye's legendary poet, Sorley MacLean, along with live song
will drift down from the mountainside, creating an intense and personal experience for each walker.
For further information on how to book tickets, accommodation and travel links, please visit www.nva.org.uk

Essential information
Please note that the journey is arduous; the path climbs from near sea level to around 1500 feet; the weather can change rapidly from a warm still evening with lots of midges, to a wild night when the wind drives the rain across the hillside. Participants MUST be appropriately clad, reasonably fit, and used to walking in the Scottish hills (or similar).
Children aged 11 and under MUST be accompanied by an adult,who will be responsible for their safety. Babies and toddlers will not be admitted to the event.
• By purchasing a ticket you accept the risks involved in participating in this event.
• The Storr involves a strenuous nightime walk on a path that climbs almost 1500 feet.
• Even in summer the weather can suddenly become cold, wet and windy.
• For safety and comfort you need to be reasonably fit and need to have waterproof clothing and sturdy boots.
• Children aged 16 or under must be accompanied by a responsible adult; there should be one adult for each child of 11 and under; babies and toddlers cannot be admitted.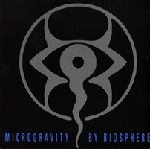 The first two Biosphere albums Microgravity and Patashnik are
now available to download in MP3 format from Shopsonic.
They also feature special bonus tracks - four on
Microgravity and one on Patashnik.
For more info - click on this link:
Shopsonic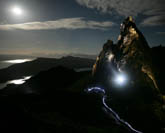 The Storr Unfolding Landscape project won the Team of the Year award at Scottish Enterprise's Dynamic Place Awards 2005

The Storr Unfolding Landscape project was a unique landscape animation set against a backdrop of great cliffs, shattered pinnacles and rock falls of the Storr in the north of Skye. Sound, lights and projection, temporarily installed within the Storr Woods and on the hillside above, were used to reveal accumulated perspectives on geology, culture and belief. Over 8,000 night-time visitors enjoyed the unique aural and visual experience during the late summer of 2005. The project attracted a large number of tourists to Skye and enhanced the reputation of Scotland as a first-class tourist destination through the world-wide press coverage that the event received.

Dynamic Place Award Judge, Stephen Tucker said of the project: "The project was a unique and extraordinary example of reconnecting people with the stunning landscape of Scotland through the medium of art. Through the ingenuity and dedication of the team behind the Storr experience, working with national agencies and local people, visitors were treated to a once in a lifetime experience."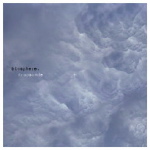 Biosphere - Dropsonde LP
A new 6 track vinyl LP [total length 37:52] from Biosphere [CD to follow in January 2006] is now available from the
TouchShop
TO:66LP
LP vinyl only [CD to follow in January 2006]
6 tracks - 37:52
Artwork & Photography by Jon Wozencroft and Geir Jenssen
Side 1
Birds fly by flapping their wings 6:24
Fall in, fall out 7:13
Daphnis 26 6:44
Side 2
Altostratus 5:11
Sherbrooke 5:41
In the shape of a flute 6:17

Biosphere retrocomputing at Ekkofest

Ekkofest is proud to feature a special Tellé Records 10th Anniversary – "Party like it`s 1995" with a line up including Biosphere, Ismistik, Mental Overdrive and Robert Leiner.

Bergen Kunsthall, Bergen, Norway
Saturday 22nd October 2005, 22.45

http://www.ekkofest.no/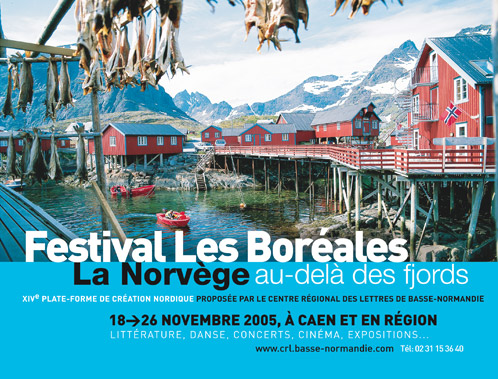 Festival Les Boréales presents:
Cinema-concert "The Man With A Movie Camera" by Dziga Vertov
Music by Biosphere and Mental Overdrive
Saturday 26 November at 20.30.
Cinema Café des Images, 4 square du Théâtre, 14200 Hérouville Saint-Clair (near Caen, France).
Fee : 5,50€. It's possible to reserve three weeks before the event (cinema's phone: 02 31 45 34 35)
(250 seats)
more info