and the French Ministry of Culture.
The piece will also be available on France Culture´s website from 22-29. September.
1. August - 17. September 2005

Hålogaland Teater, Tromsø, Norway
7. September to 14. October 2006

Music: Geir Jenssen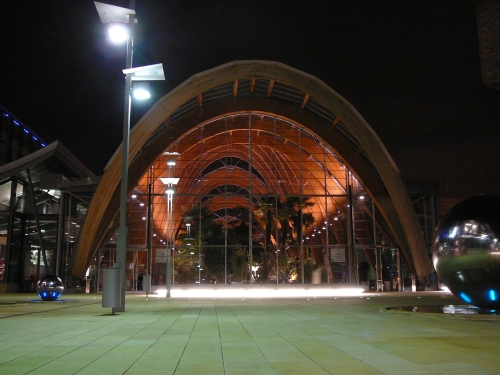 New Biosphere sound installation:
Does Music Affect Plants?
17-19 May 2007, 6-10pm
The Winter Gardens, Surrey Street. S1, Sheffield, UK
Commissioned by
Lovebytes
, curated by snd and produced by Umol Xsapida.
The Sheffield Winter Gardens is one of the largest temperate glasshouses to be built in the UK during the last hundred years,
and the largest urban glasshouse anywhere in Europe. It is home to more than 2,000 plants from all around the world.

TROMSØ
Arctic Trombone & Lowbrass Festival
Geir Jenssen: Pneuma (a composition for three trombones)
Sparebankens Festsal, Saturday September 29th, 19:00
more info:
http://www.atlf.no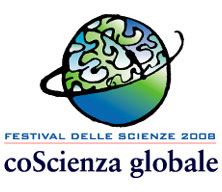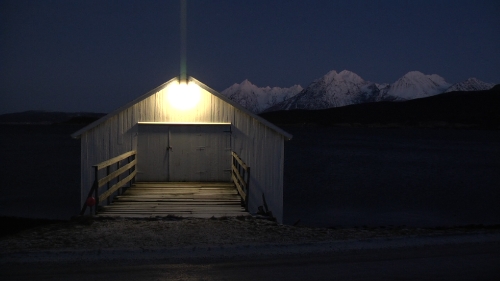 Biosphere presents
Outside By The Fjord - The Ullsfjord recordings
Fondazione Musica per Roma, Rome, Italy, Friday January 18th 2008, 21 pm
more info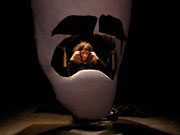 Trine Falch and Ingvild Holm: "Kom og se"
- the history of theatre as a hypertextual tragedy
Black Box Teater, Oslo, Norway
Thursday 14.2. – Sunday 17.2, 2008, 7 p.m.
On stage: Trine Falch, Ingvild Holm and Geir Jenssen
Music: Geir Jenssen
More info

Geir Jenssen: The Doppler Shift
New composition for three trombones and electronics.
Sparebanken´s festsal, Tromsø, 11. October 2008
more info

Teaterhistorien død og/eller levende
With Trine Falch
Music: Geir Jenssen
Hålogaland Teater, Tromsø, 2-4October 2008
more info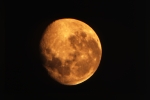 Geir Jenssen: Månen Er Et Bål
A composition for the exhibition Hommage á Iver Jåks.
Opening at Tromsø Kunstforening, Norway, 22. August 2008, 20:00
more info
There will be no more Biosphere concerts in 2008.
I am tired of flying. I hate airports, security checks, unhealthy food, air conditioning, hotels, etc.
Back to nature!



On The Edge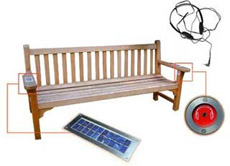 foto: Atle Grimsby
Public benches are normally meant for sitting down for a rest, reading a newspaper or simply watching people coming and going.
On 12 April there will be an unusual addition to the bench population of our district, benches complete with mp-3 players run by solar panels.
Sonic Vista consists of a series of 10 unique, hand-made public benches, especially adapted to incorporate sound and visual art.
Two of these will be placed at a lighthouse.
The Sonic Vista benches have been designed as a coproduction between Nuproductions and British musician/designer Mil Stricevic.
The benches are developed and hand-made in cooperation with the Randaberg company Ranso AS.
They are one hundred per cent environmentally friendly and made from quality timber from Rogaland.
Geir Jenssen/Biosphere has made the sound-track "Snurp 1937" for the
Utsira lighthouse
.
David Toop has composed the sound-track for the Eigerøy lighthouse.
This is a cooperation with the Stavanger 2008 project: A World of Sound.
The benches are inaugurated at the Utsira lighthouse on 3 May at 1 p.m., and will remain on location until the end of February 2009.
more info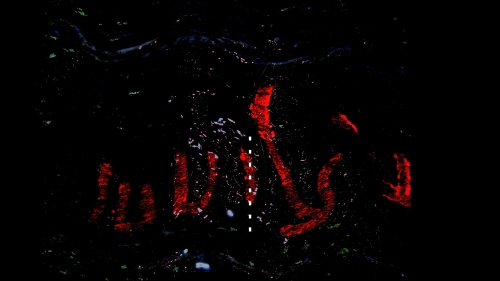 Markers In The Landscape
Rock carvings from the Bronze Age transformed into sound.
Outdoor audio and video installations on a Bronze Age site just outside Stavanger.
3-12. October 2008, 20:00 - 23:00 pm
Austre Åmøy, Stavanger, Norway
One of the main mottos of Stavanger2008 is openness. It is just such openness to external impulses that is reflected in the Bronze Age discoveries.
There was lively contact across large parts of Europe and the neighbouring areas to the South and East.
The Bronze Age is one of the few pre-historic periods from which a wealth of pictorial material remains.
This is perhaps best expressed in the rock carvings that still form a part of our landscape.
The rock carvings were ritual meeting places. Today they can also be regarded as art.
The people of the Bronze Age expressed their world of ideas through these carvings.
Today, too, the rock carvings are surrounded by a certain mystic aura,
even though meticulous research has decoded some of the 3000-year-old messages.
Through the project Markers in the Landscape, Rogaland County Council gives contemporary artists
the opportunity to create commissioned work/installations inspired by our knowledge of the world of ideas and
artistic effects of the Bronze Age. The idea is to exhibit these works by the original 3000-year-old sites to give
the audience an experience of the monuments that cannot be expressed in words. With the new, but authentically-based,
experience by the original sites, the project seeks to open the minds of the spectators to this strange and distant past.
The production company Nuproductions has been engaged as a partner on the production side.
Geir Jenssen – better known as Biosphere – has also been invited to participate.
Geir Jenssen is a leading composer and musician within the electronic music genre and has experience of similar projects.
Light installations are also being planned in addition to the sound background.
The island of Austre Åmøy has been chosen as arena for the installation.
Here, the rock carvings can be seen in more or less their original environment, without much modern interference.
More info:
numusic.no
,
stavanger2008.no
,
rogaland.no